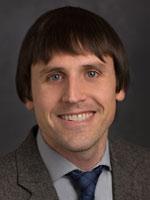 Ian B. Mertes, PhD, AuD, CCC-A
Ian Mertes received his PhD and AuD degrees in Speech and Hearing Science from the University of Iowa in 2014. He was a Postdoctoral Research Associate in the Auditory Research Lab at the VA Loma Linda Healthcare System from 2014-2016. He joined the Department of Speech and Hearing Science at the University of Illinois at Urbana-Champaign in Fall 2017.
Dr. Mertes is a clinically-trained hearing scientist. He studies the ascending and descending auditory pathways in individuals with normal hearing and with hearing loss. He uses a combination of otoacoustic emissions, auditory electrophysiology, and perceptual measures. The long-term of goals of his research program are to determine how sound perception is driven by the interconnections between the peripheral and central auditory systems, to delineate the effect of hearing loss on these interconnections, and to determine the impact of potential treatments such as auditory training when these interconnections are impaired.
Graduate Student Lab Members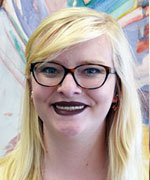 Kristin Johnson
Kristin is in her second year of the AuD program at UIUC. She completed her undergraduate degree at Indiana University, in Speech and Hearing Sciences, with a concentration in Audiology and a minor in Psychology. Her career ambitions include audiologic research or electrophysiology. In her free time, Kristin can be found writing for her online blog or trying new foods.
Zoë Dinger
Zoë is in her second year in the AuD program at UIUC. She received her Bachelors of Science in Communication Disorders at New Mexico State University, and worked as a research assistant for Dr. Srikanta Mishra studying the development of hearing mechanisms in children during her time there. Her future ambitions in the field are to work in a hospital setting and to learn more about the accessibility of audiological services internationally. In her free time, Zoë enjoys reading mystery novels and running.